NET AG
The designing of prototypes is a cost-intensive but crucial process. NET AG performs computer simulations of component parts. Concurrent engineering is implemented, principally directed at significantly reducing development times.

In practice, savings of up to 50 % are achieved in the workplace. At the same time, close cooperation with those in positions of responsibility in the company also increases the quality of the design process.

The utilization of concurrent engineering, finite element analysis, and mould-fill and solidification simulation makes it possible to detect in advance almost every possible error pattern in the planned series production. This saves time and money.
---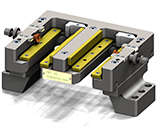 ---

Werner Lichy
By integrating a range of production areas, Werner Lichy Modell- und Prototypenbau have successfully accomplished the concurrent manufacture of products, thus reducing delivery time to a minimum.

The company brings together the following areas:
production modelling · rapid prototyping (LOM)
prototype construction (metal)
prototype construction (plastic)
mould and die construction · aluminium casting
precision machining · quality assurance

An expert advisory service providing comprehensive consulting for the different areas of application is available to you at any time, no matter where you are.

competent – efficient – customer-oriented – ­reliable – versatile
---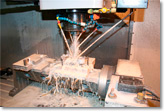 ---

STØTEK
The Danish firm STØTEK is specialized in the building of smelting furnaces. Its particular areas of expertise are in cutting energy costs in transporting, holding, and dosing the aluminium melt, and reducing burn-off in the process of melting and holding the aluminium alloys.

Commission an energy study for your smelter. We will identify areas where you can make improvements and perform a cost-benefit analysis that takes into account the results of the energy study.

www.stotek.dk
---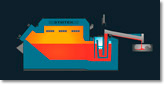 ---